Term 6: 2013 – June 3rd – August 2nd (7 weeks)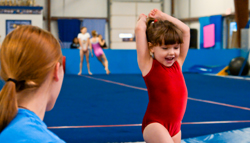 Select your classes from the schedule below and then use this yellow button to enter the online registration system and finalize your booking. Be sure to update the "session" drop down box in the online registration system to view and book Term 6 classes.  Receive a $10 discount when you register for both Term 5 & Term 6 at the same time!
TERM 6

– "TUMBLE BUGS" GYMNASTICS CLASSES

Ages 2-6 yrs.
| | | | | | | |
| --- | --- | --- | --- | --- | --- | --- |
| Class | Monday | Tuesday | Wednesday | Thursday | Friday | Saturday |
| Open Gym $5 | – | – | – | – | – | 10:30 – 11:30am |
| ROLY POLLIES (Ages 2-3, parent participation) $96 | 4:30-5:30pm 5:30-6:30pm 6:30-7:30pm | – | 4:30-5:30pm 5:30-6:30pm 6:30-7:30pm | 5:15-6:15pm 6:15-7:15pm | – | – |
| CATERPILLARS (Age 3) $96 | 4:30-5:30pm 5:30-6:30pm 6:30-7:30pm | – | 4:30-5:30pm 5:30-6:30pm 6:30-7:30pm | 5:15-6:15pm 6:15-7:15pm | – | – |
| BUMBLE BEES (Ages 4-6) $96 |  4:30-5:30pm 5:30-6:30pm 6:30-7:30pm | – | 4:30-5:30pm 5:30-6:30pm 6:30-7:30pm | 5:15-6:15pm 6:15-7:15pm | – | – |
| GRASSHOPPERS (Ages 4-6) $96 | 4:30-5:30pm 5:30-6:30pm 6:30-7:30pm | – |  4:30-5:30pm 5:30-6:30pm 6:30-7:30pm | 5:15-6:15pm 6:15-7:15pm | – | – |
| HOTSHOTS (Ages 4-6) $96 | 4:30-5:30pm 5:30-6:30pm 6:30-7:30pm | – | 1:30-2:30pm 4:30-5:30pm 5:30-6:30pm 6:30-7:30pm | 5:15-6:15pm 6:15-7:15pm | – | – |
| CHALLANGE (Ages 4-6) $96 | 4:30-5:30pm 5:30-6:30pm 6:30-7:30pm | – | 4:30-5:30pm 5:30-6:30pm 6:30-7:30pm | 5:15-6:15pm 6:15-7:15pm | – | – |
TERM 6

– RECREATIONAL GYMNASTICS & TUMBLING CLASSES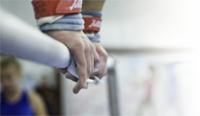 Ages 7-16 yrs
| | | | | | | |
| --- | --- | --- | --- | --- | --- | --- |
| Class | Monday | Tuesday | Wednesday | Thursday | Friday | Saturday |
| BRONZE (Ages 7-13) $96 | 4:30-5:30pm 5:30-6:30pm 6:30-7:30pm | – | 4:30-5:30pm 5:30-6:30pm 6:30-7:30pm | 5:15-6:15pm 6:15-7:15pm | – | – |
| SILVER (Ages 7-13) $96 | 4:30-5:30pm 5:30-6:30pm 6:30-7:30pm | – | 4:30-5:30pm 5:30-6:30pm 6:30-7:30pm | 5:15-6:15pm 6:15-7:15pm | – | – |
| GOLD (Ages 7-13) $96 | 4:30-5:30pm 5:30-6:30pm 6:30-7:30pm | – | 4:30-5:30pm 5:30-6:30pm 6:30-7:30pm | 5:15-6:15pm 6:15-7:15pm | – | – |
| TUMBLING CLASSES (Ages 8-16) $96 | Advanced Tumble Time 7:30-8:30pm *BHS required! | – | Pee Wee Cheer 6:30-7:30 | Tumble Time 7:15-8:15pm *No Experience Required! | – | – |
TERM 6

– DEVELOPMENTAL GYMNASTICS PROGRAMS –

by invitation only
| | | | | | | |
| --- | --- | --- | --- | --- | --- | --- |
| Class | Monday | Tuesday | Wednesday | Thursday | Friday | Saturday |
| ADVANCED CHALLENGE $149 (2x/Week) | – | 4:30-6:00 (2x/week) | – | 4:30-6:00 (2x/week) | – | – |
| TWISTARS $165 (2x/Week) | – | 4:30-6:30 (2x/week) | – | 4:30-6:30 (2x/week) | – | – |
| FLIPSTERS $165 (2x/Week) | – | 6:30-8:30 (2x/week) | – | 6:30-8:30 (2x/week) | – | – |
TERM 6

 – ADULT FITNESS CLASSES – *WILL RETURN IN THE FALL*

($65 1x/wk, $125 2x/wk, $10 1x/drop in fee)
| | | | | | | |
| --- | --- | --- | --- | --- | --- | --- |
| Class | Monday | Tuesday | Wednesday | Thursday | Friday | Saturday |
| Power Vinyasa | – | – | – | – | – | – |
| Zumba | – | – | – | – | – | – |
| Body Sculpt & Conditioning | – | – | – | – | – | – |
| Basic Yoga | – | – | – | – | – | – |
| Pilates | – | – | – | – | – | – |
TERM 6

– MORE FUN FOR KIDS

-SUPER HERO, DANCE, KARATE,
| | | | | | | |
| --- | --- | --- | --- | --- | --- | --- |
| Class | Monday | Tuesday | Wednesday | Thursday | Friday | Saturday |
| SUPER HERO CLASS (Ages 4-7) $96 | 5:30-6:30pm 6:30-7:30pm | – | 4:30-5:30pm | 6:15-7:15pm | – | – |
| Pee Wee Cheer (Ages 5-8) $96 | – | – | 6:30-7:30pm | – | – | – |
| LITTLE NINJA'S CLASS (Ages 6-8) $96 | – | – | Will return Fall 2013 | – | – | – |
SOCCER CLASSES – RECREATIONAL
The Summer Term soccer uses a different registration system – click here to view schedule and book
| | | | | | | |
| --- | --- | --- | --- | --- | --- | --- |
| Class | Monday | Tuesday | Wednesday | Thursday | Friday | Saturday |
| U6 REC SOCCER (Ages 4-6) $83 | – | – | 4:30-5:30pm | – | – | – |
| U7/U8 REC SOCCER $83 | – | 5:30-6:30pm | – | – | – | – |
| U9/U11 REC SOCCER ) $83 | – | 6:30-7:30pm | – | – | – | – |
| U12/U14 REC SOCCER $83 | – | – | – | – | – | – |
[box]
Term 6: 2013 – June 3rd – August 2nd (7 weeks)

If you have selected your classes from the schedules above, use this yellow button to enter the online registration system and finalize your booking. Be sure to update the "session" drop down box in the online registration system to view and book Term 6 classes.[/box]