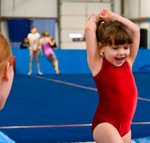 **BUGS will be CLOSED to all Regularly scheduled Classes and Open Gyms Dec. 21–Jan. 4.
**Term 3 Resumes, as scheduled, on Monday January 5th, 2014
**Winter Break Open Gyms 12yrs & Under will be held the following days/times:                                           ($5 per child/ children 6yrs & under must be accompanied by an adult throughout the open gym)
Monday Dec. 22, 10-11am

Tuesday Dec. 23, 10-11am

Monday Dec. 29, 10-11am

Tuesday Dec. 30, 10-11am

Friday Jan. 2, 10-11am
**BUGS is offering a Winter Break Camp Dec. 22, 23, 29,30 and Jan. 2–  9am-3pm (ages 4 & up). Register Online at www.bugsgym.com or ask for Registration help at the front desk this week.
**BUGS Team and Development Testing will be held Saturday Jan. 10th 2:00-3:30pm!!  All BUGS students 4yrs and older are invited to join us!  If you plan to attend, please let us know either at the front desk or by phone (812-336-7469) or email ( unitedgym@hotmail.com ).