[box]Term 1: 2015 – Aug 17th- Oct 4th (7 weeks)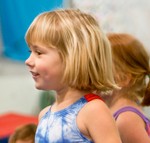 Select your classes from the schedule below and then use this yellow button to enter the online registration system and finalize your booking. Be sure to update the "session" drop down box in the online registration system to view and book Term 1 classes. *annual registration fee of $30 per family is due at this time.  Don't Forget BUGS offers a $10 sibling discount for classes.[/box]
Tumble Bugs Gymnastics Classes
Ages 2-6 Years
Class
Monday
Tuesday
Wednesday
Thursday
Friday
Saturday
Open Gyms
priced per visit
no instruction
Tumble Tots
12:30-1:30p
(walking to 6)
Parent Req
$5
Tumble Tots
10:00-11am
(walking to 6)
Parent Req
$5
Tumble Tots
12:30-1:30p
(walking to 6)
Parent Req
$5
Tumble Tots
10:00-11am
(walking to 6)
Parent Req
$5

Tumble Tots
10:00-11am
(walking to 6)
Parent Req
$5
Rec
Open Gym
1-2pm
7-16yrs
$7
Roly Pollies
(ages 2-3)
$99
4:30-5:30pm
5:30-6:30pm
6:30-7:30pm
9:00-10:00am
4:30-5:30pm
5:30-6:30pm
6:30-7:30pm
4:15-5:15pm
5:15-6:15pm
6:15-7:15pm

---

10:00-11:00am
11:00-12:00pm
Caterpillars
(age 3)
$99
4:30-5:30pm
5:30-6:30pm
6:30-7:30pm
9:00-10:00am
4:30-5:30pm
5:30-6:30pm
6:30-7:30pm
4:15-5:15pm
5:15-6:15pm
6:15-7:15pm

---

10:00-11:00am
11:00-12:00pm
Bumble Bees
(ages 4-6)
$99
4:30-5:30pm
5:30-6:30pm
6:30-7:30pm

---

1:45-2:45pm
4:30-5:30pm
5:30-6:30pm
6:30-7:30pm
9:00-10:00a
4:15-5:15pm
5:15-6:15pm
6:15-7:15pm

---

10:00-11:00am
11:00-12:00pm
Grasshoppers
(ages 4-6)
$99
4:30-5:30pm
5:30-6:30pm
6:30-7:30pm

---

1:45-2:45pm
4:30-5:30pm
5:30-6:30pm
6:30-7:30pm
9:00-10:00a
4:15-5:15pm
5:15-6:15pm
6:15-7:15pm

---

10:00-11:00am
11:00-12:00pm
Hotshots
(ages 4-6)
$99
4:30-5:30pm
5:30-6:30pm
6:30-7:30pm

---

4:30-5:30pm
5:30-6:30pm
6:30-7:30pm
5:15-6:15pm
6:15-7:15pm

---

12:00-1:00pm
Challenge
(ages 4-6)
$99
4:30-5:30pm
5:30-6:30pm
6:30-7:30pm

---

4:30-5:30pm
5:30-6:30pm
6:30-7:30pm
5:15-6:15pm
6:15-7:15pm

---

12:00-1:00pm
Recreational & Tumbling Classes
Ages 7-16 Years
Class
Monday
Tuesday
Wednesday
Thursday
Friday
Saturday
Bronze
(ages 7-13) $99
4:30-5:30pm
5:30-6:30pm
6:30-7:30pm

---

4:30-5:30pm
5:30-6:30pm
6:30-7:30pm
5:15-6:15pm
6:15-7:15pm


---

12:00-1:00pm
Silver
(ages 7-13)
$99
4:30-5:30pm
5:30-6:30pm
6:30-7:30pm

---

4:30-5:30pm
5:30-6:30pm
6:30-7:30pm
5:15-6:15pm
6:15-7:15pm

---

12:00-1:00pm
Gold
(ages 7-13) $99
4:30-5:30pm
5:30-6:30pm
6:30-7:30pm

---

4:30-5:30pm
5:30-6:30pm
6:30-7:30pm
5:15-6:15pm
6:15-7:15pm

---

12:00-1:00pm
Boys Gymnastics
(ages 7-13) $99
5:30-6:30pm

---

---

---

---

---

Tumbling Classes
(ages 8-16) $99
Advanced Tumble Time
7:30-8:30
*BHS required


---

Tumble Time
7:30-8:30

---

---

---

Open Gym
priced per visit
no instruction

---

---

---

---

---

Rec Open Gym
1:00-2:00pm
(7-16yrs)
$7
Developmental Gymnastics Programs
By invitation
Class
Monday
Tuesday
Wednesday
Thursday
Friday
Saturday
Adv. Challenge
(2x/week)
$168

---

4:30-6:30pm
(2x/week)

---

---

4:30-6:30pm
(2x/week)

---

Twistars
(2x/week)
$193

---

4:30-6:30pm
(2x/week)
6:30-8:30pm
(2x/week)

---

4:30-6:30pm
(2x/week)
6:30-8:30pm
(2x/week)

---

---

Flipsters & Platinum
(2x/week)
$193

---

6:30-8:30pm
(2x/week)

---

6:30-8:30pm
(2x/week)

---

---
More Fun For Kids
Ages 3-13 yrs, 1x per week
Class
Monday
Tuesday
Wednesday
Thursday
Friday
Saturday
Gym Ninjas
(ages 4-8) Mix
of Ninja warrior
gymnastics fun
$99
4:30-5:30pm
6:30-7:30pm

---

4:30-5:30pm
5:30-6:30pm
6:30-7:30pm
5:15-6:15pm
6:15-7:15pm

---

---
BUFF Adult Fitness
www.bloomingtonunitedforfitness.com
Designed to provide fitness opportunities while your child enjoys their activity.
Class
Monday
Tuesday
Wednesday
Thursday
Friday
Saturday
Adult Fitness
$70 1x/wk
$133 2x/wk
$11 drop-in
info call BUFF
812-360-6532


Strength and Core
5:35 - 6:25pm

No Classes
Yoga 6:35-
7:25
H.I.I.T. 5:20-6:10pm
Power Yoga
6:20-7:10pm
Call For
More Info
on Personal
Training
No Classes
Soccer Classes
The Recreational Soccer Classes are for beginning and intermediate players and use the Bugs registration system. Classes are taught by licensed soccer coaches.

Class
Monday
Tuesday
Wednesday
Thursday
Friday
Saturday
Rec Soccer
(no rainouts!)
$99

---

U6 4:30-5:30
DOB
8/1/11-7/31/13
U8 4:30-5:30pm
DOB
8/1/09-7/31/11

---

---

---
[box]
Term 1: 2015 – Aug 17th to Oct 4th (7 weeks)

If you have selected your classes from the schedules above, use this yellow button to enter the online registration system and finalize your booking. Be sure to update the "session" drop down box in the online registration system to view and book Term 1 classes.[/box]